Twitter for Driving Schools and Driving Instructors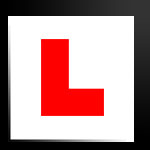 Useful Twitter Links for Driving and Motoring
We have compiled a collection of useful links at Twitter for driving schools and driving instructors.
You can also follow us at Twitter:
Hosted web templates used by hundreds of businesses around the world, QuickontheNet.com is a site builder where you can design and build your own website.
Website templates with web hosting service. We offer a web design toolkit and site builder, as used by hundreds of small businesses all over the world.
How to Add Twitter
Learn how to add Twitter to your web page.
Twitter for Driving Instructors
Please click and browse through the Twitter links below for cars, driving, driving schools, motoring, learning to drive and road safety: