Add Picture Menu Buttons to your Web Pages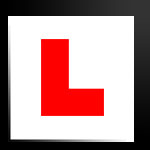 How to use Images as Menu Button Navigation in your Website Design
As standard, we offer flat-coloured menu buttons (without pictures), because they are quick and easy to create and rename through the website toolkit.
For no extra charge, you can use our unique graphical menu button feature and upload your own pictures, to be used in your web page menu system.
We make it very easy for you to add picture menu buttons to your website, with rollover effects. And no html coding is necessary to use this feature.
Menu Button Website Examples
Here we have listed out some real examples of menu buttons in websites at QuickontheNet.com:
These website uses a combination of picture menu buttons and normal flat buttons:
Three Pictures per Menu Button
You can have 3 different graphics for each menu button:
On
Off
Roll-over (when the mouse passes over the button)
How to Add Pictures for Menu Buttons
If you would like us to turn 'on' the picture menu button feature on your QuickontheNet.com website, please contact us and ask.
When the features is turned 'on', all you need to do is:
Log into your website toolkit at QuickontheNet.com
Upload your menu button images in 'Picture/document upload' (in the 'Menu Graphics' section)
Then simply add the images to your website in 'Pages'.
Menu Button Design Tips
As a general guide, small compact menu buttons tend to look much better than large buttons.
Use GIF files for solid colour button images.
Use JPG files for multi-coloured and photographic button images.
The first menu button image you create should be for the longest word string. Create the longest menu button first – and then create the others.
To keep your website looking professional, stylish and smart, it is best to keep all your menu buttons the same width and depth.