How to Add Google Adverts to Your Web Pages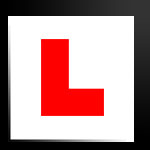 Google for Driving Schools and Driving Instructor Websites
As a website owner, you may decide that you wish to add Google AdSense advertising to your website.
What is Google AdSense?
You can think of 'AdSense' as a business opportunity. It's completely free. The advertising programme is made up of 2 key elements:
AdSense for Content
AdSense for Search
AdSense for Content
Google AdSense is a quick and easy way for website owners to display Google Ads on their website.
The advertising served up by Google is related to what your visitors are looking for on your site. In other words, it's context sensitive. For example, if your website is about 'recruitment', then you can be pretty sure that the presentation of adverts on your site will also be related to recruitment topics.
In fact, it's even better than that. Google AdSense is looking at the content of each and every web page on your website. So, this means that the content of the Google Advertising can align with the information on each web page in your site.
The technology behind it all is extremely clever and the presentation of the advertising is completely automatic.
AdSense for Search
This feature will allow you to add a Google Search Bar to your own website. So, this means that visitors to your website can use the Google Search Bar and search for information contained in your site.
And what's more, whenever a search is performed, the search engine returns Google AdSense advertising in the search results. Once again, it's fully automatic and the advertisements are directly related to the search query.