How to Submit your Driving School Website to Search Engines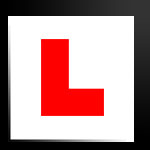 Get Listed on Google ~ Yahoo ~ MSN ~ Bing ~ for FREE
When it comes to search engine optimisation (SEO), there are many issues you need to consider for your driving school business.
In summary, you need to:
Optimise your website for search engines.
Submit your site to search engines.
Get keyword links back to your site from other websites.
How to Get Listed on Search Engines
To help you get started, we have provided free links to the most important search engines, so that you can add your website:
Google
Add your URL to Google - 100% Free.


Yahoo
Submit Your Site to Yahoo - this is also a completely free service, but you do need to have a Yahoo account.


Bing (MSN or LiveSearch)
Submit your Site to Bing - previously known as Live Search or MSN, from Microsoft, this is completely free.
What about all the other Search Engines?
There's no need to worry. If your URL is indexed by the Big 3 (Google, Yahoo and Microsoft: Bing / MSN / Live Search), it will be farmed out to all of the other major search engines through the existing networks. With that in mind, you should be very wary of submitters that claim to be able to submit your site to thousands and thousands of search engines. In our opinion, such services are an absolute nonsense.
SEO Tips - Search Engine Optimisation
Getting Listed on search engines is just the starting point; and performing well on search engines is a much greater challenge.
Customers at QuickontheNet.com can enjoy excellent performance on search engines and we will be happy to guide you as part of our website service.
To help you get started, please see our SEO tips for driving instructors.