Mobile Phone Sites for your Driving School Business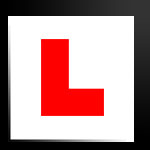 Special Version of your Website for Mobile Phones
Available as an upgrade, it runs on the back of your domain name:
/mobile/
/cellphone/
/pda/
For example, it's running on the website you are viewing right now:
www.drivingschoolsitebuilder.com/mobile/

This is a low-graphics version of your website which has been which is optimised for display on a mobile phone (cell phone) or PDA.
With quick loading pictures and simple navigation, it has been designed to be fast and easy-to-use on a small-screen hand-held computer or phone.
The beauty of this unique system is that you don't need to worry about it. Just update your normal website (for your computer screen) and your mobile phone website will take care of itself. In other words, it is served up on your handset in a format which is easy to read and quick to navigate, even on the smallest screens.
How good is it? There is simply nothing like this in the motoring industry and the results are quite brilliant.
Mobile Phone Site Example
There is no better way to demonstrate how it works than by looking at a real driving school website in Falkirk and here is the mobile phone site version.
Notice how the mobile version has the navigation presented at the top and the bottom of the screen.
Local Mobile Phone Users
In summary, this new feature is especially handy for people who are already in your area (in your town or city) – and they want to browse the internet on their mobile phones to find a local driving instructor.
For example, maybe you have just passed a prospective customer on the street in your car. Having viewed your web address on the side of your car, the customer will immediately try to view your website on a mobile phone. This technology will ensure your website can look great and load quickly on a phone handset.
Or, it could be someone sitting in a bar, surfing the internet on a phone, or relaxing at home, browsing the web on a pocket computer. Again, this tool will ensure your site looks smart and is easy-to-use on the smallest handset screens.
Local Website Service
As you will know, the driving school industry is extremely competitive. This is an opportunity to raise your game and create a new talking point about your business offering.
The internet is global, yet your new customers are right next to you. Make sure you buy this technology and reach out to new customers in your local area.
Do you want to learn more? We have created a website to promote our mobile phone web template solutions for building websites for cell phone handsets running on cellular networks.